Why Do Many Students Get Frustrated Learning ESL? Part 1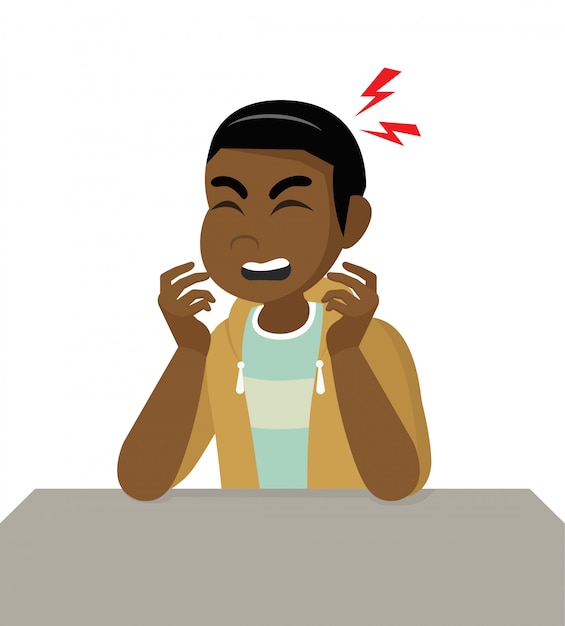 Photo credit: freepik
I admit...sometimes I also get frustrated teaching ESL.
Why?
Whenever I correct a student's bad habit in learning ESL, often, I get this reply: "But Teacher, this is how we learn English in our country."
I often tell my students that English is not a very difficult language to learn. These students, who first had their English lessons in their own countries, just make learning ESL very difficult by memorizing all grammar rules there are in their books, and by memozing all the definitions of words. Well... they were trained that way.
I guess the number one hindrance that these students have to overcome is their unwillingness to try another method of learning English. They often insist on practicing the method they learned back home.
I often use this logic: Do you really expect to make another hole if you keep on digging the same hole? Do you really expect to produce a different result if you keep on doing the same method? If you insist on doing your own method in learning ESL, then what's the point in coming here to learn ESL?
Hmmm...
JAPANESE TRANSLATION
CREDIT: GOOGLE TRANSLATE
私は認めます...時にはESLを教えるのに不満を感じます。
どうして?
ESLを学習する際に生徒の悪い習慣を正すたびに、次のような返事を受け取ります。
私は生徒に英語は学ぶのが難しい言語ではないことをよく話します。最初に自国で英語のレッスンを受けたこれらの学生は、本にあるすべての文法規則を記憶し、単語のすべての定義を記憶することにより、ESLの学習を非常に困難にします。まあ...彼らはそのように訓練されました。
私は生徒に英語は学ぶのが難しい言語ではないことをよく話します。最初に自国で英語のレッスンを受けたこれらの学生は、本にあるすべての文法規則を記憶し、単語のすべての定義を記憶することにより、ESLの学習を非常に困難にします。まあ...彼らはそのように訓練されました。
これらの学生が克服しなければならない一番の障害は、英語を学習する別の方法を試そうとしないことです。彼らはしばしば、彼らが学んだ方法を家に帰って実践することを主張する。
私は頻繁にこのロジックを使用します。同じ穴を掘り続ける場合、別の穴を開けることを本当に期待していますか?同じ方法を続けた場合、本当に異なる結果が得られると期待していますか? ESLの学習で独自の方法を実行することを主張する場合、ESLを学習するためにここに来ることのポイントは何ですか?
うーん...
KOREAN TRANSLATION:
CREDIT: GOOGLE TRANSLATE
인정합니다 ... 때로는 ESL을 가르치는 것에 좌절감을 느끼기도합니다.
왜?
ESL을 배우는 데있어 학생의 나쁜 습관을 고칠 때마다 종종 "그러나 선생님, 이것이 우리 나라에서 영어를 배우는 방법입니다."라는 대답을받습니다.
나는 종종 학생들에게 영어는 배우기 어려운 언어가 아니라고 말합니다. 자국에서 영어를 처음 배운 학생들은 책에있는 모든 문법 규칙을 기억하고 단어의 모든 정의를 기억함으로써 ESL을 배우기가 매우 어려워집니다. 글쎄 ... 그들은 그런 식으로 훈련을 받았습니다.
이 학생들이 극복해야 할 가장 큰 장애는 영어를 배우는 또 다른 방법을 시도하지 않는 것입니다. 그들은 종종 집에서 배운 방법을 연습해야한다고 주장합니다.
나는 종종이 논리를 사용합니다. 같은 구멍을 계속 파고 있다면 다른 구멍을 만들 것으로 예상합니까? 동일한 방법을 계속 사용하면 다른 결과를 기대할 수 있습니까? ESL을 배우는 데 자신의 방법을 고집한다면 ESL을 배우기 위해 여기로 오는 요점은 무엇입니까?
흠 ..