MY 2018---WHAT A YEAR IT HAS BEEN!
It's 11:15 late in the evening in my part of the world. While I am writing this post, the people outside are dancing, singing, eating, and lighting fire crackers despite the drizzles. It's their way of saying Goodbye and Thank You to 2018 and also their way of saying Welcome! to 2019.
Here I am, alone in my cold and quiet room. Alone but not lonely. I am welcoming New Year in my own special way and congratulating myself on enduring and overcoming the difficulties that came to me. Whew.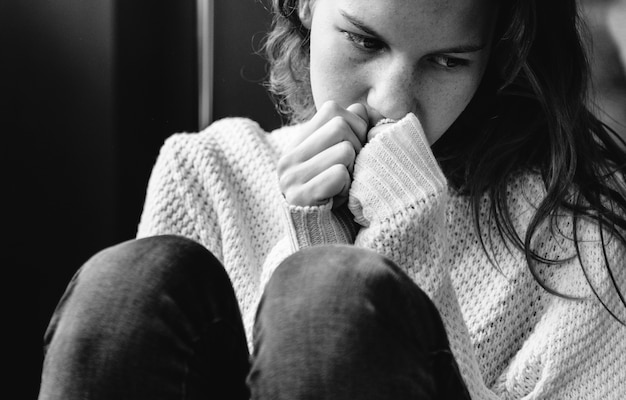 photo credit: freepik
Photo credit: freepik



The year 2018 was definitely not my year.
The company which I helped establish—the company I had given my time, effort and heart to—suddenly shut down in April. In just a wink, I was jobless.
In May 2018, for the very first time, I got engaged. The proposal came from my ex boss, the owner of the company I worked for until April. It was thrilling to see and feel the ring on my finger. NOTE: Although we had liked each other for three years, we officially became a couple and got engaged 9 days before his departure back to his country.
Due to numerous reasons, the man called the engagement off through an abrupt Skype call on June 17. No, I was not devastated. That's an understatement.
I could sleep only when I'd get tired crying, and that's around 3 in the morning. I was not even really sleeping; I was just lying on the bed with eyes closed. More accurately, I was half asleep, half awake. I would wake up at around 4 a.m. and cry again while telling myself that it's okay to cry and that everything would soon be normal again. While lying on the bed half asleep-half half- awake, and with tears in my eyes, my brain would automatically play the scenarios that led to the abrupt breakup. I would analyze the should-have-beens and could-have-beens and wish that I could turn back time.
During those dark periods, sometimes I would just go to the convenience store to buy some sweets. The sweets sustained me for over a month. I had no appetite. My menstruation was disrupted. The cramps were there, yes, but except for some spots, there was no actual flow. Some parts of my body shut down, I guess.
(More details on this in my upcoming e-book tentatively entitled I Survived Being Broke and Broken Hearted—You Can, Too.)
In July, in an effort to move on, I applied for a teaching job. I got accepted but after two days, I decided to quit. I was teary eyed during the classes and I would sob during break time. No, I was not yet ready to face the world again. I needed some more time to heal. I did not have to rush myself into healing. I knew that I would be okay in my own pace, at the right time.
In August 2018, a problem about the sale of my ex fiancé's car arose. I had to handle the problem and solve it by myself because he was already back in his country—with a new house, a new car, a new job, and a new girlfriend. All my efforts to contact him were futile. I had to ask a common friend to contact him and communicate with him on my behalf. I had to visit many offices, talk to many people, and do a lot of paper work for the car transfer. Because my schedule was erratic, I could not work even though at that time, I was already RELATIVELY mentally and emotionally prepared to work again. I was relieved when finally, on November 9, 2018, the car was transferred to the buyer.
In September, amid the problem about the car and despite my own heartache, I had to rush to my mother's house, about 500 kilometers away, because the roof and walls of her house were blown off by a 333 kph typhoon.
After being jobless for seven months, on November 19, 2018, I finally got a part time job. The salary is much, much lower than what I am used to receiving but it didn't matter. I needed to socialize, meet new people, and live my life again. In my new job, there were times when I'd remember the company that shut down, my broken engagement, my struggle to be whole again. I would secretly cry in my cubicle during my break time. However, as the days went by, and as my mind got busier with other matters, the things that hurt me became vaguer and vaguer. Now, I am perfectly okay. The worst chapter is over
Looking back, the year 2018 was not at all full of challenges. There were also blessings that came my way.
For one, I learned that I had the strength to survive the situation which I deemed insurmountable at that time. You see… during my struggles, I had no support system. My only sources of comfort were the songs of Jason Mraz in my old USB.
Also, I was able to get a passport. I had been meaning to get a passport for so many years, but it was only in June 2018 that I finally could get it. The reason why I had to get a passport was that, I was supposed to join my then fiancé in his country, get married there, get a job, and raise a family. But well.. as I mentioned earlier, he broke up with me through Skype.
Now that I have overcome the pain and sense of loss, I am back to my old self again. I am an introvert so most of the time, my channel of expressing my mind is through writing/blogging. I am happy that I am back to blogging.
A week ago I started a small business--buying and reselling beauty items.
I have started painting again, a hobby which was pushed to the bottom because my time, effort, and energy were all devoted to the business of my ex-boss/ex fiancé.
Early this coming 2019, I, among other people, am going to climb Mt. Maculot, a dormant stratovolcano in Southern Philippines which is more than 3,107 feet above sea level.
The year 2018 may not have been that kind to me but yeah, there were some rays of sunshine.
Because my ex fiancé did not give me a proper closure, sometimes I remember him. Sometimes I long for the three years we spent together as friends and colleagues. Sometimes, I still look at our pictures together. Sometimes I do wonder how he is doing. It's normal to remember and miss someone from our past from time to time. The good thing is that, the pain, the sense of loss, the regrets, the anger, and the hatred are all gone. It's either they dried up with the tears, or my system just got tired feeling all of those negative emotions and automatically shut them off.
My table clock has struck 12:00 midnight. The firecrackers outside are noisier than ever. I can hear some joyful screams. It's 2019.
Goodbye, 2018. Thank you for making me stronger. Thank you for the memories. You are officially behind me now.